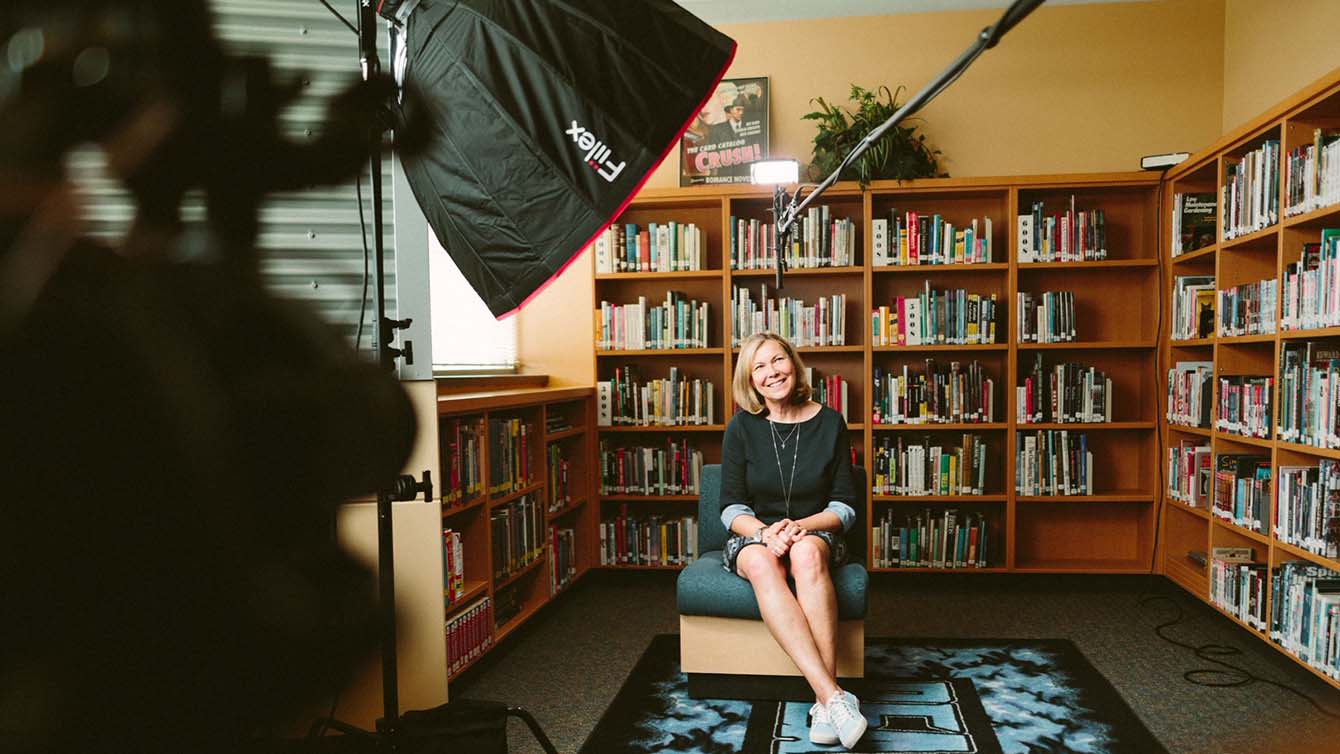 5 Questions with: Dr. Afua Aning of My Just Checking In
By: Kristin Easterling
Dec 28, 2020
BIRMINGHAM, Ala. (December 21, 2020) - Medical data breaches have made headlines lately. And as more home health patients demand telehealth options, a solid IT provider is a must to not only help protect your company but also provide the bandwidth for all those virtual check-ups. But one company is tackling both the challenge of IT provision and care in the home. My Just Checking In, founded by Afua Aning, MD, combines the IT services provider need with the care customers want.

The name, said Aning, came from how providers check in on patients similar to how IT providers check in on patients. The one on one support the company provides also helped drive the naming.

Aning's family immigrated to the United States from Ghana when she was just a child. "Being from Africa and seeing my parents go through the transition of integrating into a new country has really given me the determination and drive to succeed," she said. She counts as her inspirations Steve Jobs and Elon Musk.

HomeCare recently sat down with Aning to learn more about her unique company model.

Why did you decide to combine IT services and homecare?
When I was studying for my board examination, I worked part-time as a caregiver. I realized the importance of this role and how there is a need for caregivers with today's huge baby boomer generation. However, I had an opportunity to get into the IT field based upon my medical education. With today's aging society and technological advancement there is increase need for information technology and medical background, but I still wanted to help serve the growing homecare market.

How important is a solid IT provider to maintaining compliance?
Compliance is important because in today's increasing technological environment, health care providers, payers and users need to stay abreast of the latest technology and systems. New government mandates require the IT professional to be knowledgeable about compliance as well as be capable, flexible and reliable. Our IT team brings all these capabilities to our clients; therefore, providing them peace of mind.

For IT, who is your target customer?
Our target customers range from small, medium and large size hospitals to physician practices. Our services cover most areas of clinical care, including emergency department, anesthesia and ambulatory practice.

How do you see the come and go model of care helping seniors/their families? What do clients usually request in that short block of time?
Even from just a year ago, Covid-19 has changed how seniors are interacting with medical providers through information technology. People that previously would only go to their doctor are now seeing their doctors online. This increases the need for doctors to be able to see clients online, give lab results and do consultations that previously would not have been possible. Payers, such as Medicare, have also changed to allow more compensation for internet visits. In addition, more families would rather have their loved ones stay at home instead of nursing homes because of Covid-19. There has been increased need for caregivers nationwide. Usually, clients request caregivers to run daily errands, prepare meals, provide companionship, etc.

How did 2020 change the way you do business?
The business launched in 2018, but it really started to take off in 2020. However, we have extensive years of previous experience. The benefit of being a new company is that we do not have any legacy software and legacy personnel that can increase baseline pricing or make it difficult for us to go into smaller areas that larger employers would ignore usually. In fact, 2020 makes us even more capable because of the large number of personnel working from home or looking for a business that uses their present technological knowledge, but is not located on the coast.
 Article written by: https://www.homecaremag.com/home